Spicy and Sweet: Honey Chipotle Chicken Sliders
Whether you're looking for a crowd-pleasing appetizer or a main course that packs a little heat, honey chipotle chicken sliders are a delicious choice. These sliders combine the smoky flavor of chipotle peppers with the sweetness of honey to create a bold and satisfying taste.
Bold Flavors
Honey chipotle chicken sliders are the perfect combination of spicy and sweet. The chipotle pepper is a staple of Mexican cuisine and adds a smoky kick to the dish. The honey balances out the heat with its sweetness, creating a flavor that is irresistible.
A Versatile Dish
Honey chipotle chicken sliders are perfect for any occasion. They make a great appetizer for parties, as guests can easily grab a slider and mingle. They are also a delicious main course for lunch or dinner, as they are both filling and flavorful.
These sliders are also versatile because they can be served in multiple ways. They can be served on a bun as traditional sliders, or they can be served on a bed of rice or salad as a main course. No matter how you choose to serve them, they are sure to be a hit.
You Choose the Spice
Honey chipotle chicken sliders can be made to your desired level of spiciness. Depending on how many chipotle peppers you use, you can make them as mild or as hot as you like. This makes them a great dish for people who love a little heat but also for those who prefer a milder flavor.
Easy to Make
Despite their complex flavors, honey chipotle chicken sliders are easy to make. The chicken is seasoned with a simple spice rub and then grilled or baked until cooked through. The honey chipotle sauce is also simple to prepare and can be made in advance, saving you time in the kitchen.
A Crowd-Pleaser
Honey chipotle chicken sliders are a dish that will impress your guests. The combination of bold flavors and versatility makes them a crowd-pleaser. They are also a great option for people with dietary restrictions, as they can easily be made gluten-free or dairy-free.
Final Thoughts
Honey chipotle chicken sliders are a great addition to any meal. Whether you're looking for an appetizer, main course, or just a snack, they are sure to satisfy. Their bold flavors and versatility make them a dish that will leave your taste buds wanting more. So, why not give them a try and see for yourself what all the fuss is about?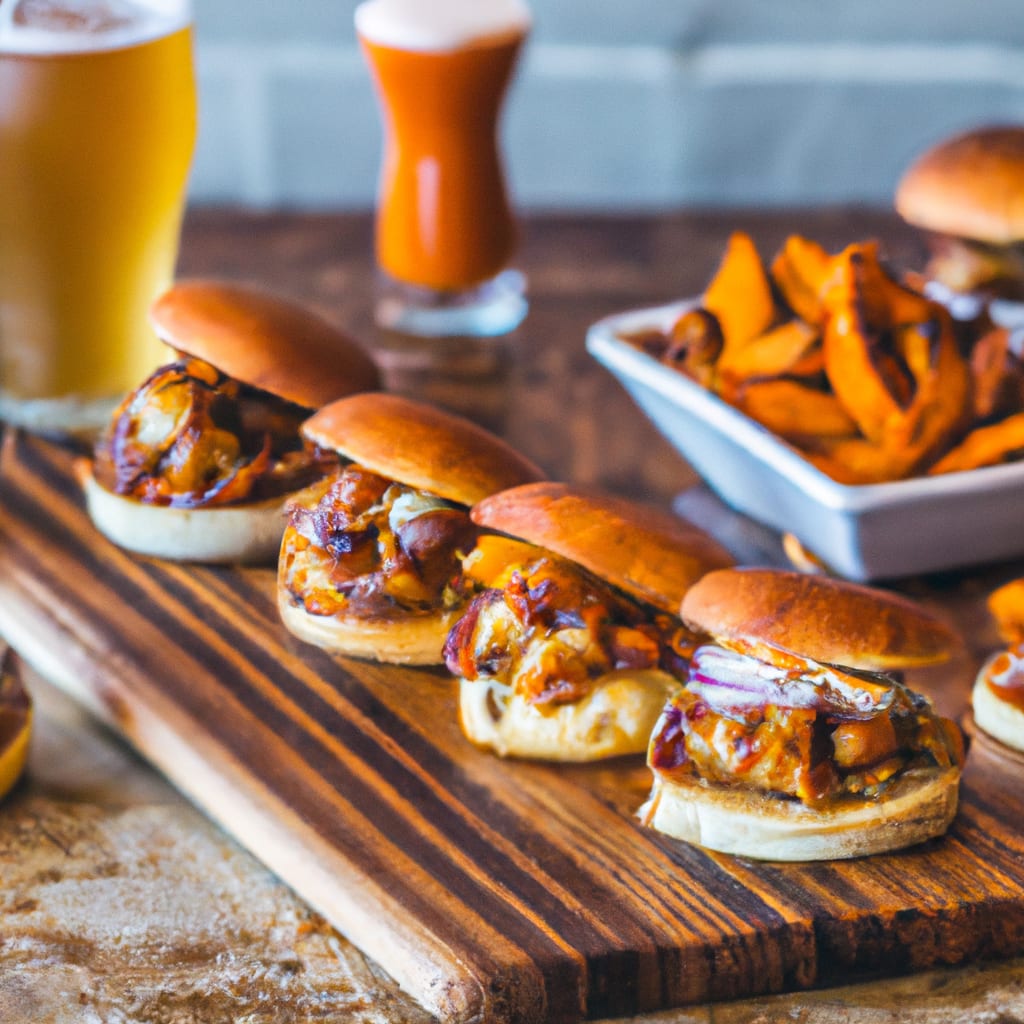 Ingredients
1 lb Ground Chicken
1/4 Cup Mayonnaise
1/4 Cup Honey
2 Tbsp Chipotle Peppers in Adobo Sauce, chopped
1 Tbsp Olive Oil
1/2 Tsp Garlic Powder
1/2 Tsp Onion Powder
1/2 Tsp Salt
1/4 Tsp Black Pepper
12 Slider Buns
Sliced Avocado
Lettuce Leaves
Instructions
1. Preheat a grill or grill pan to medium heat.
2. In a bowl, mix together ground chicken, garlic powder, onion powder, salt, and black pepper.
3. Divide the meat mixture into 12 equal sized patties.
4. Brush the patties with olive oil.
5. Grill chicken patties for 6-8 minutes on each side, or until cooked through.
6. In a separate bowl, whisk together mayonnaise, honey, and chipotle peppers in adobo sauce.
7. Add a spoonful of the honey chipotle mayo to both sides of the slider buns.
8. Place chicken patties on the bottom half of the slider buns.
9. Top the patties with sliced avocado and lettuce leaves.
10. Close the sliders with the top half of the buns.
11. Serve and enjoy your chipotle chicken sliders with honey chipotle mayo sauce.
Ask the Chef – Tips & Tricks
Don't Overwork the Meat:
Overworking the ground chicken will result in tough, chewy sliders. Mix the seasonings and chicken just until combined and avoid compacting the meat while shaping the patties.
Use a Thermometer:
To ensure that the chicken is cooked through, use a meat thermometer to check that the internal temperature of the chicken patties reaches 165°F (75°C).
Let the Patties Rest:
Allow the chicken patties to rest for a few minutes after grilling to allow the juices to redistribute and prevent them from becoming dry.
Adjust Heat Level:
Adjust the amount of chopped chipotle peppers to your preference. If you prefer a milder flavor, start with 1 tablespoon and add more to taste.
Prepare Toppings:
Before you start cooking, slice the avocado and wash the lettuce leaves so they're ready to go.
Festive Serving Idea:
Use colorful bamboo skewers or toothpicks to hold each slider together and make them a hit at your next party or gathering.
Gluten-Free Option:
Use gluten-free slider buns or serve the chicken patties on lettuce cups instead.