Indulge in the rich, smoky flavors of Smoked Sausage and Sauerkraut Casserole. This savory dish combines tender smoked sausage, tangy sauerkraut, and creamy potatoes into a hearty and satisfying one-pan meal. Baked until bubbling and golden brown, this casserole is perfect for cozy fall dinners or easy entertaining. With its comforting aroma and classic taste, Smoked Sausage and Sauerkraut Casserole is a crowd-pleaser that will have you coming back for seconds. Try it today and savor the flavors of German cuisine in your own kitchen!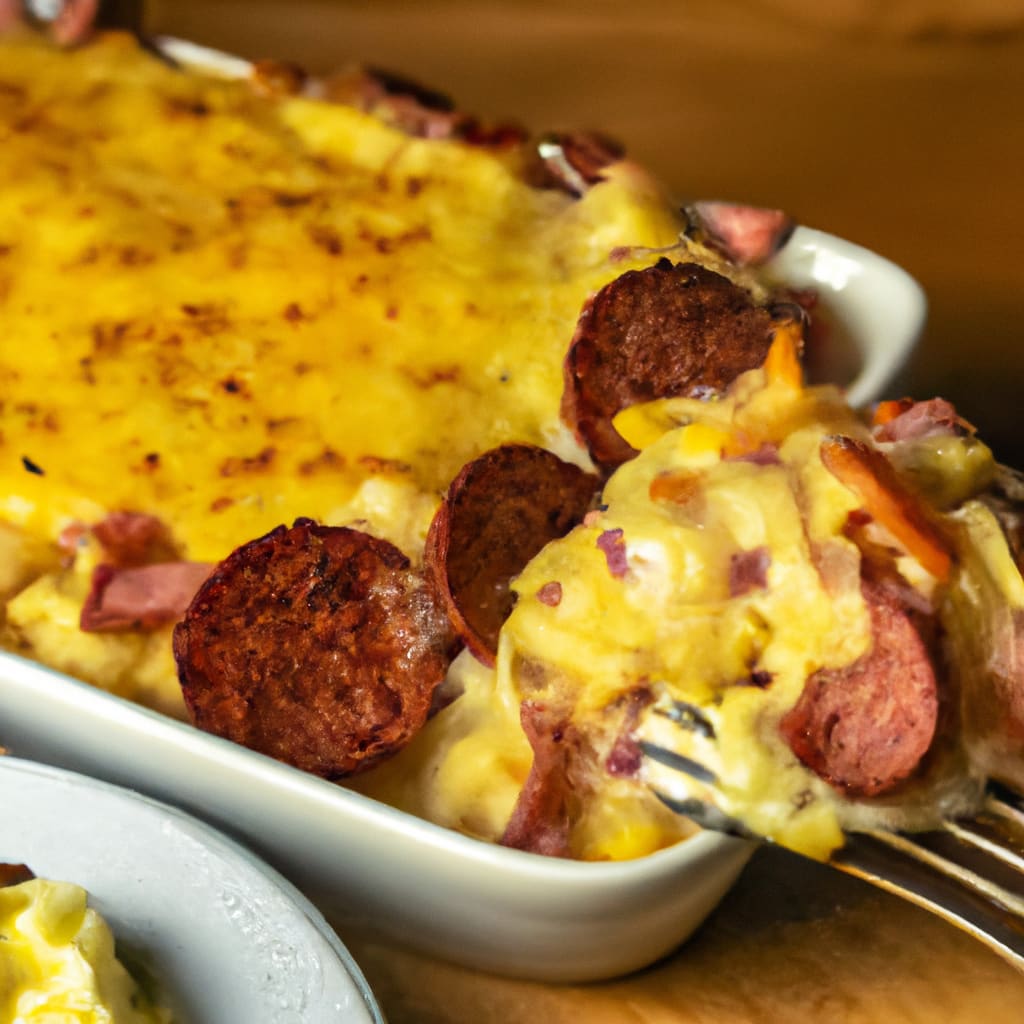 Instructions
– Preheat the oven to 375°F.
– Thinly slice the smoked sausage and onion.
– In a large skillet, heat a tablespoon of oil over medium heat. Add onion and sauté until it's softened, about 5 minutes.
– Add smoked sausage and cook until it's browned, about 5 minutes.
– Sprinkle flour over the onion and sausage and stir until it's coated.
– Add sauerkraut, chicken broth, Dijon mustard, kosher salt, and black pepper. Stir it well and simmer for 5 minutes.
– Transfer sauerkraut mixture to a 9×13-inch baking dish. Spread it out evenly.
– Top with Swiss cheese slices.
– Mix breadcrumbs with melted butter and sprinkle over the cheese.
– Bake for 25-30 minutes, or until the top is golden brown and the filling is hot and bubbly.
– Remove from the oven and let it cool for 5 minutes.
– Serve hot and enjoy.