Exploring Chef John's Dutch Babies
Chef John's Dutch Babies are a unique take on the classic breakfast dish. This dish has quickly become a favorite of many food enthusiasts and has been praised for its simplicity, visual appeal, and delicious flavor. If you're looking to try Chef John's Dutch Babies, keep reading to learn more about this iconic dish.
The History of Dutch Babies
While the origin of the Dutch Baby is unclear, it is believed to have originated in the United States. Dutch Babies are a cross between a pancake, a popover, and a crepe. Some believe that the origin of the dish lies in the German pancake, while others attribute it to the Dutch, hence the name Dutch Baby. Regardless of its origin, the dish has become a popular breakfast item in the U.S. and is known for its light and fluffy texture.
Chef John's Take on Dutch Babies
Chef John's Dutch Babies are a delightful twist on the classic dish. They are light, airy, and slightly crispy on the outside, while remaining soft and tender on the inside. Chef John's recipe uses simple ingredients, making it easy to prepare in your own kitchen. His method for creating the perfect Dutch Baby involves baking it in a cast-iron skillet, resulting in a unique presentation that is both beautiful and delicious.
Why Dutch Babies are So Popular
The popularity of Dutch Babies can be attributed to several factors. First, they are incredibly easy to make. The ingredients are simple and the cooking process is straightforward. Second, they are a beautiful dish. When served straight out of the oven, the Dutch Baby is puffy and golden brown with a slightly crispy exterior. This makes it a great dish to serve when entertaining guests, as it is sure to impress. Lastly, the taste of a Dutch Baby is both sweet and savory. It can be served with a variety of toppings, from sweet fruits and whipped cream to savory meats and cheeses, making it a versatile dish for any meal.
How to Serve Chef John's Dutch Babies
Chef John's Dutch Babies can be served in a variety of ways. For a sweet Dutch Baby, top it with fresh fruit, powdered sugar, and whipped cream. For a savory Dutch Baby, add some cooked bacon, sausage, or ham, along with some grated cheese and fresh herbs. You can even experiment with different fillings, such as caramelized onions, sautéed mushrooms, or roasted vegetables.
Conclusion
In conclusion, Chef John's Dutch Babies are a unique and delicious breakfast dish that is perfect for any occasion. Whether you're looking for a simple breakfast recipe to make on a lazy weekend or trying to impress guests with a show-stopping brunch dish, Chef John's Dutch Babies are sure to please. With their light, fluffy texture and ability to be served with both sweet and savory toppings, they are a versatile dish that will become a staple in your breakfast repertoire. So give them a try and see why they have become such a beloved breakfast dish!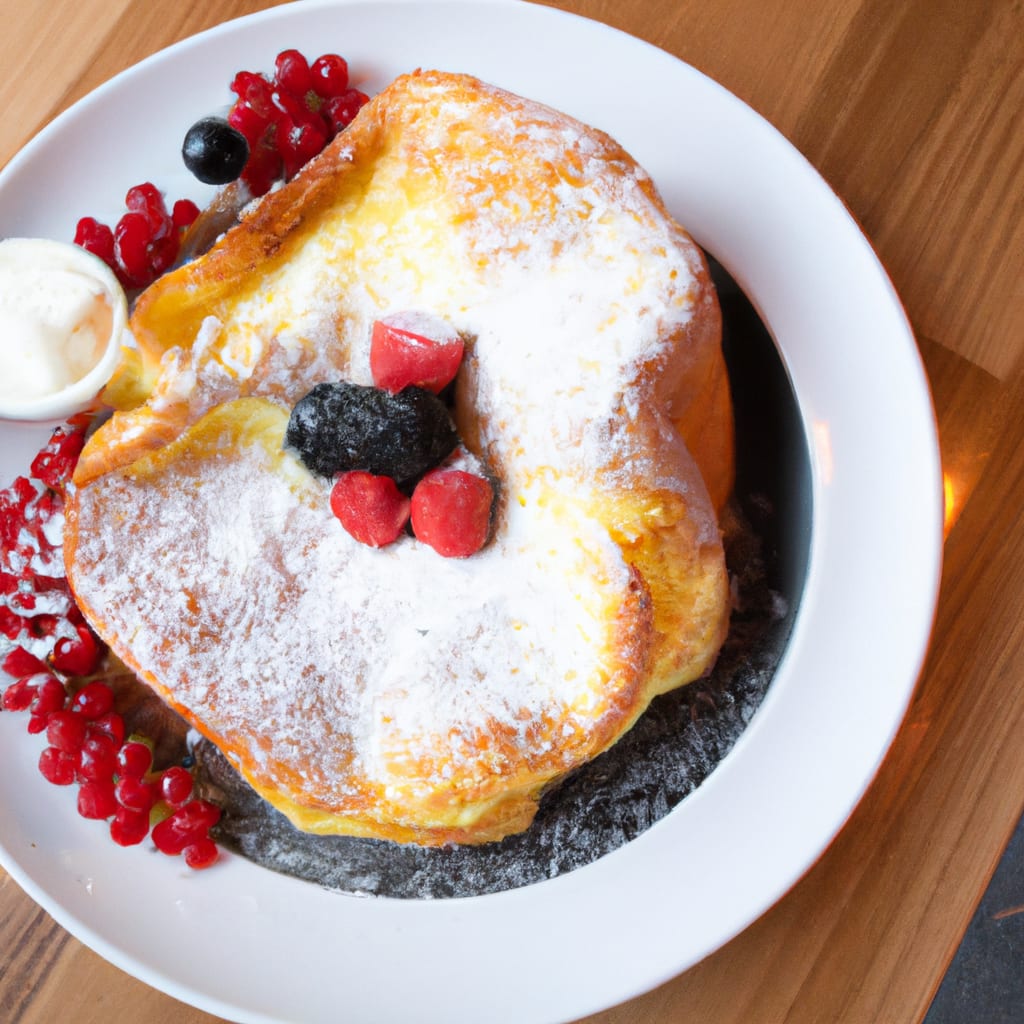 Ingredients
– 3 Eggs
– 1/2 Cup All-Purpose Flour
– 1/2 Cup Milk
– 1/2 Tsp Lemon Zest
– 1/2 Tsp Vanilla Extract
– 2 Tbsp Butter
– 1 Tbsp Powdered Sugar (optional)
Instructions
1. Preheat the oven to 450°F and place a 10-inch cast iron skillet in the oven to heat up.
2. In a blender, combine eggs, all-purpose flour, milk, lemon zest, and vanilla extract. Blend until smooth.
3. Remove the cast iron skillet from the oven and add butter. Swirl the skillet until the butter is melted and completely coating the bottom and sides of the skillet.
4. Pour the batter into the skillet and return it to the oven.
5. Bake for 15-20 minutes or until the edges are puffed and browned.
6. Sprinkle with powdered sugar (optional) and serve immediately. Slice and enjoy!
Ask the Chef – Tips & Tricks
Preheat your skillet:
Preheating your skillet is crucial to ensuring that your dutch baby rises and cooks evenly. Place a 10-inch cast iron skillet inside a preheated 450°F oven for about 10-15 minutes or until it's hot.
Use Room Temperature Ingredients:
Room temperature ingredients like eggs and milk will help the batter to mix evenly, and ultimately result in a better-textured Dutch baby.
Blend the batter for long enough:
A well-blended batter is important for achieving the light and fluffy texture that Dutch babies are known for. Blend the batter in your blender until it's completely smooth, for about 30 seconds to a minute.
Don't open the oven door:
While it may be tempting to check on your Dutch baby while it's cooking and rising, avoid opening the oven door too soon, as it can cause the batter to fall.
Use Powdered Sugar for Finishing:
Before serving, sprinkle your Dutch baby with powdered sugar for a delicious finishing touch. This is optional but adds a beautiful and tasty dusting.